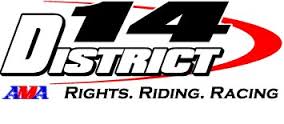 DISTRICT 14 BIKE CLASSES AND RULES CLICK HERE
DISTRICT 14 ATV RULES CLICK HERE
UPCOMING RACES CLICK HERE
PRACTICE DAY INFO CLICK HERE
Motocross Race Day Schedule below

(

Hare Scramble

 Race Day schedule

at bottom)
Cost:
$10 gate fee for each person (riders or spectators)
$30 fee to race (each class). Riders must also have a current AMA and D14 Membership to race ($49 AMA membership /  $15  D14 membership can be purchased at the track ) 
Portland Trail Riders runs a SPLIT PROGRAM
 We will open on race days at 7 AM and ONLY AM racers can sign up from 7 AM to 9 AM.  We will reopen from 11:00 AM to 12:30 PM for PM racers.
 Practice starts at 9:00 for MX race days. fee to race is $30 per class.
A. M. Classes
Mini Track: Bikes – 50 Trail, 50 SS, 65 Beginner
Quads – 50's, 70 Limited
Big Track: Bikes: 50 Jr, 50 Sr, 65 7-9, 65 7-11, 85 Jr, 85 9-13, 85 Beginner, Mini Sr, Supermini, Girls 9-15, Women, 30+, 35+, 40+, 45+, 50+, 60+, Vet Sport, Non-Current, vintage
Big Track Quads: 70 Modified, 90's, 16-29, 30+, 50+, Women
P.M. Classes
Big Track Bikes: Schoolboy 1, Schoolboy 2, 125 B/C, 14+, 250 A, 250 B, 250 C, Open A, Open B, Open C.
Big Track Quads: Schoolboy Jr, Schoolboy Sr, Youth Open, A class, B class, C class, Utility Quad 14+ Stock.
Hare Scrambles
Gate fee is $10 per person, entry fee is $35 per person.
Little bikes will start at 9 AM and get a site lap.
Big Bikes start about 11-11:30 AM, no site lap.
Quads will start about 3 PM.
Signup will open at 7 AM. AMA($49) and District 14($15) membership forms are available at signup. Transponders are $20. The course for the mini's is exhibition only. The Hare Scramble Committee is responsible for scoring. Portland Trail Riders cannot help you with scoring problems. Gates will be open Saturday about noon for those arriving early.
50cc and 70cc(not ready for the big track) will race for 30 minutes on the mini track and will start at 9 AM.
Adult Classes including 3 Hr and 2 Hr will start at approximately 11 AM. No sight lap.
ATV's will start at approximately 3 PM.
Awards are given out after a 30 minute protest time if the Hare Scramble Committee has the scoring results turned in.  Portland Trail Riders has no control over scoring results.
Return to main page- Click Here