We Are Running TODAY!
1 Hour Delay Due To Lightening!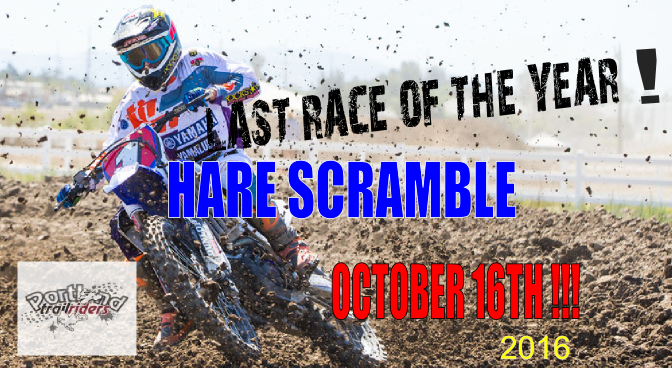 Don't miss it! Hare Scrambles can be the best times to bond with our families.  Bring the kids and let them share in the dedication it takes to complete an event. These are memories that last a lifetime!  
Our last event for the season is this Hare Scramble TODAY.
If you have any questions regarding Portland Trail Riders please  call Steve at 517-243-8404.
Anyone interested in becoming a member please call Bruce at (517) 285-4274 between 5 pm and 9 pm
Thanks
Portlandtrailriders.com